Kyoto Japan Buddha Sculpture [Busshi] Gakyu Miyamoto
Profile
I was born in Kyoto, and learned fashion art at an art college. After graduation, I experienced coloring Juichimen kannon (Eleven-faced kannon) at a Buddhist sculpture studio.
This experience inspired me to work as a busshi (Buddist sculptor) I studied as an apprentice for 9 years and acquired the technique for making ihai (Buddhist mortuary tablet) and wooden Buddhist statues.
In April, 2015, I set up my studio, Miyamoto-kogei, in Nishiyama, Kyoto.
GAKYU MIYAMOTO
About restoration
The historical statues of Buddha that we can see today have been restored repeatedly by lots of sculptor and repair specialist of Buddha statues, and keep their original beauty. There is a difference, but they are restored largely once every one hundred years. Restoration is passed down not only through the statues, but also in the ancient way of making statues.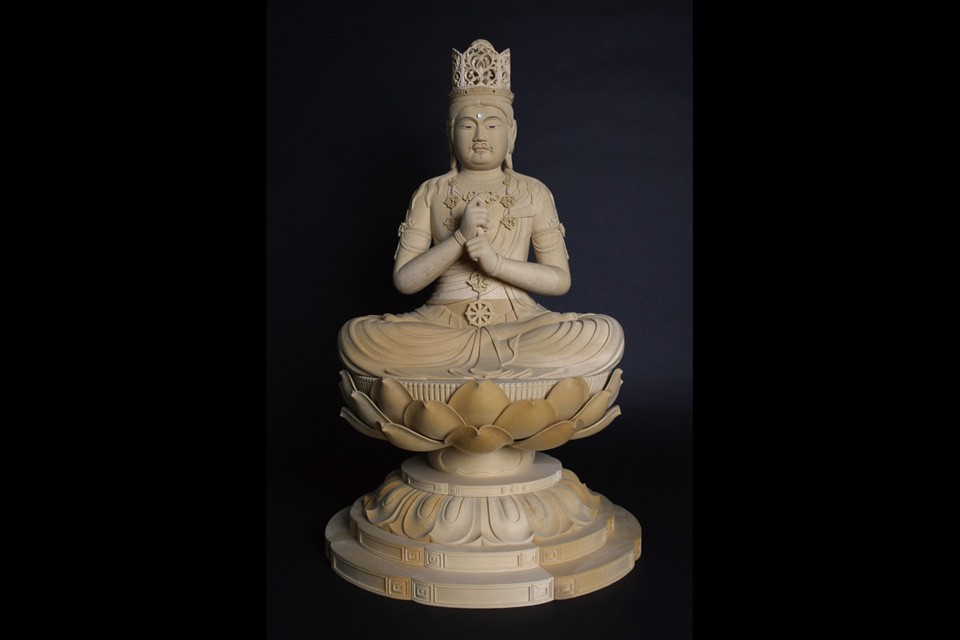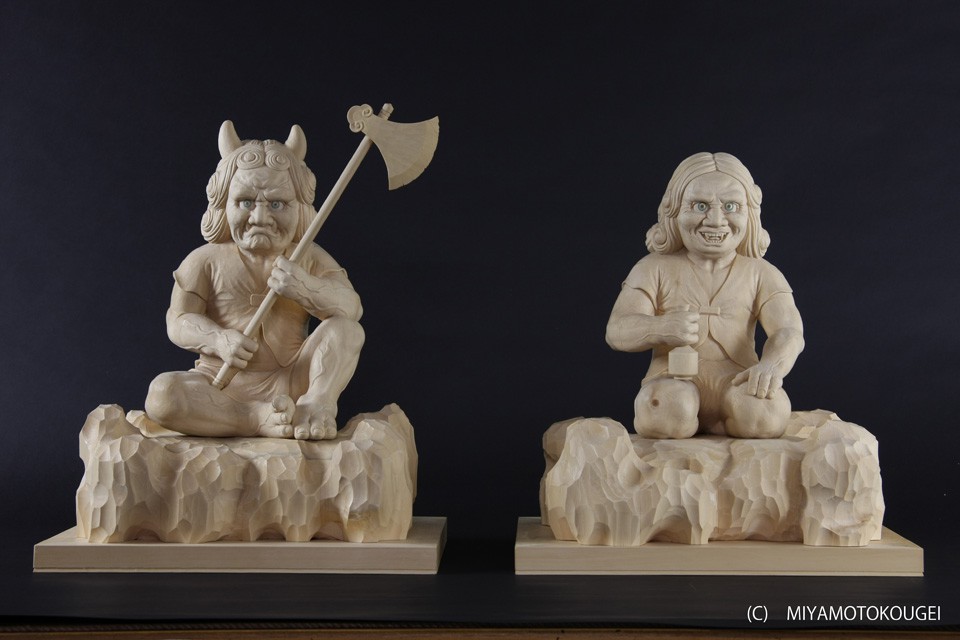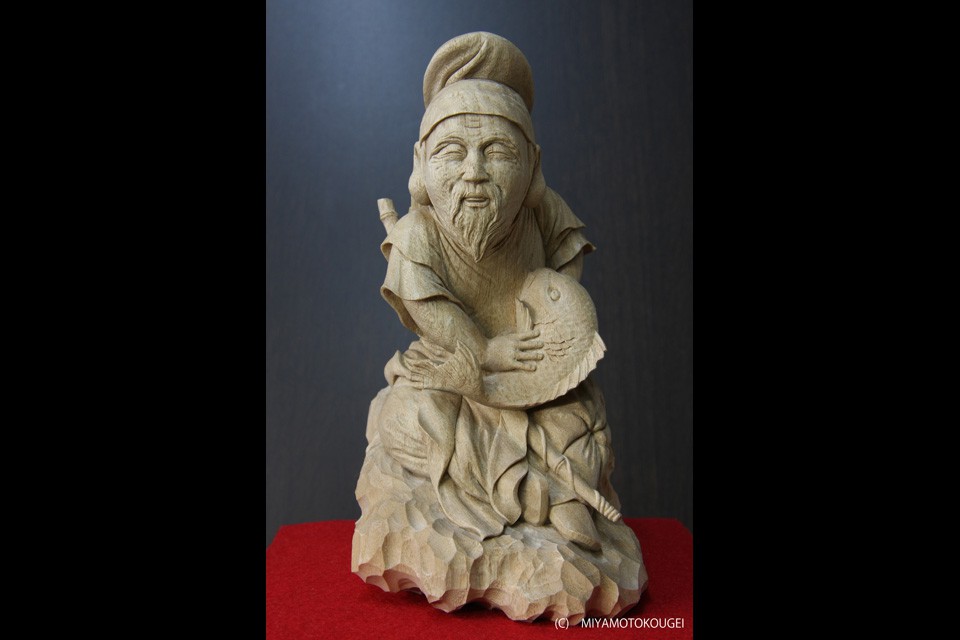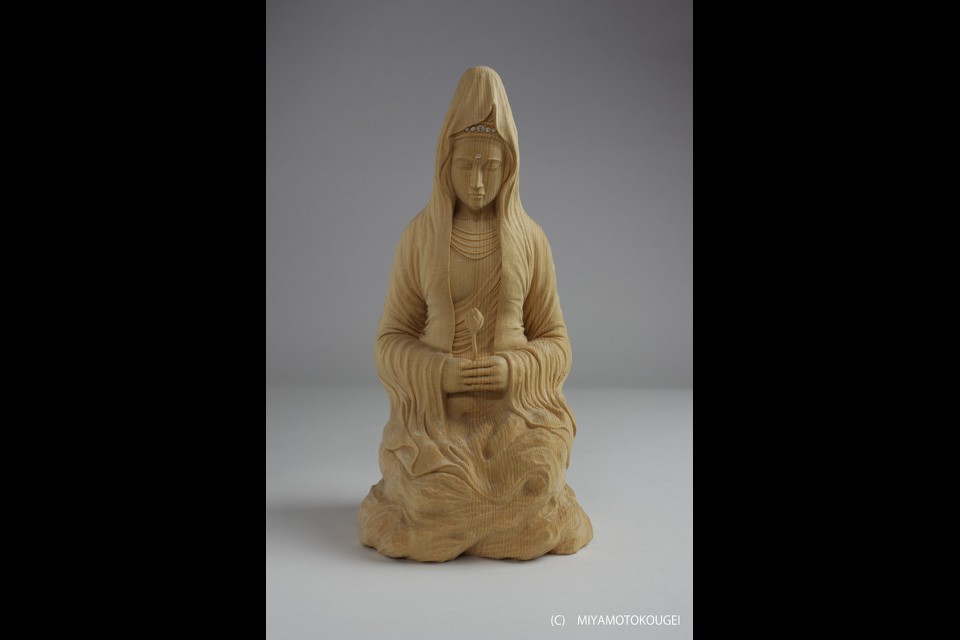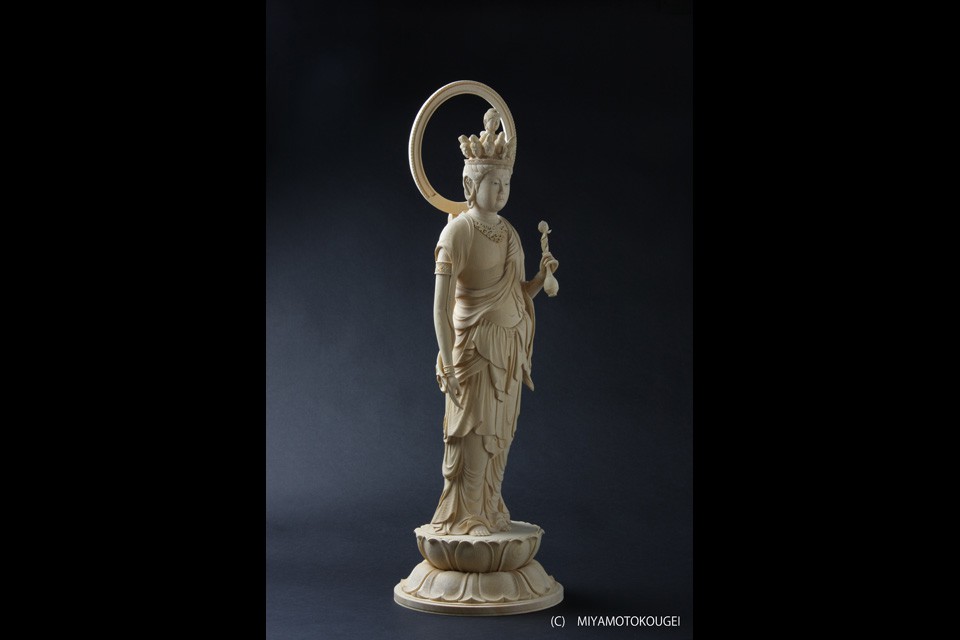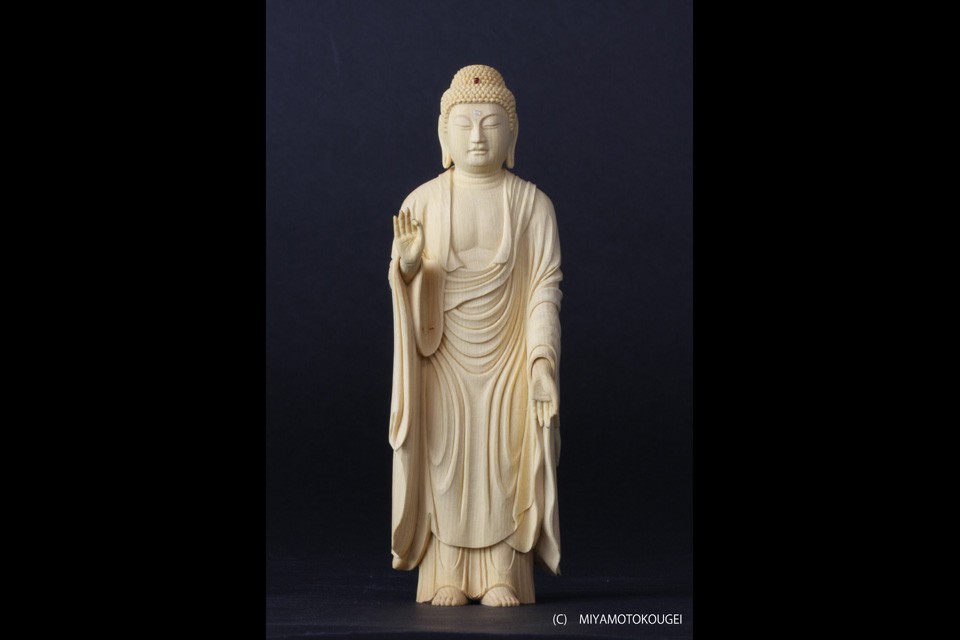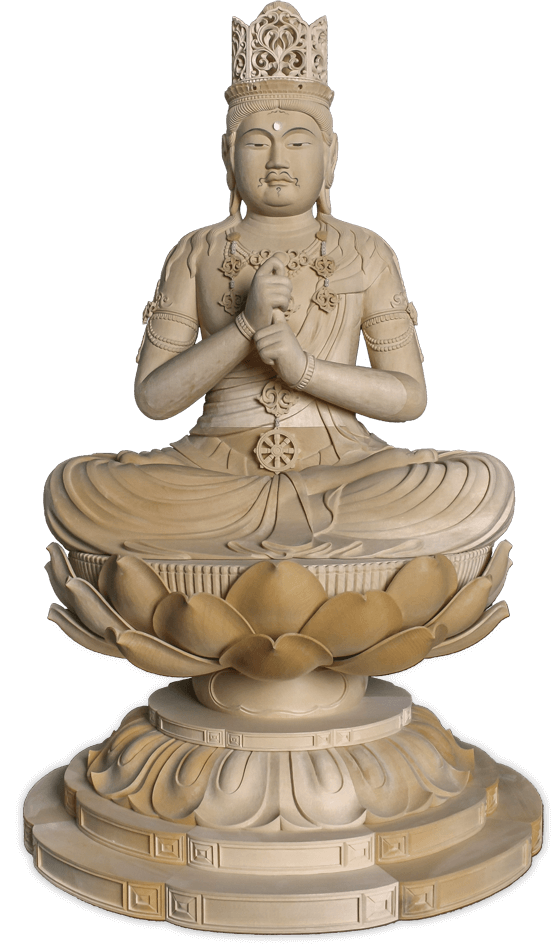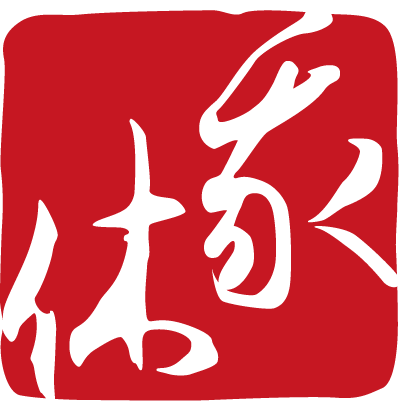 Why I make wooden sculptures like daruma
We busshi are supported by temples and religious faith of people, but these days there is a trend away from religion. I'm trying to incorporate modernism to sculptures so that people become more familiar with Buddhism. I wish more people would go to shrines because this would help Japanese traditional crafts flourish. I'll keep studying Buddhism art from ancient times and keep making new wooden sculptures while embracing this concept, "make Buddhism familiar and cool".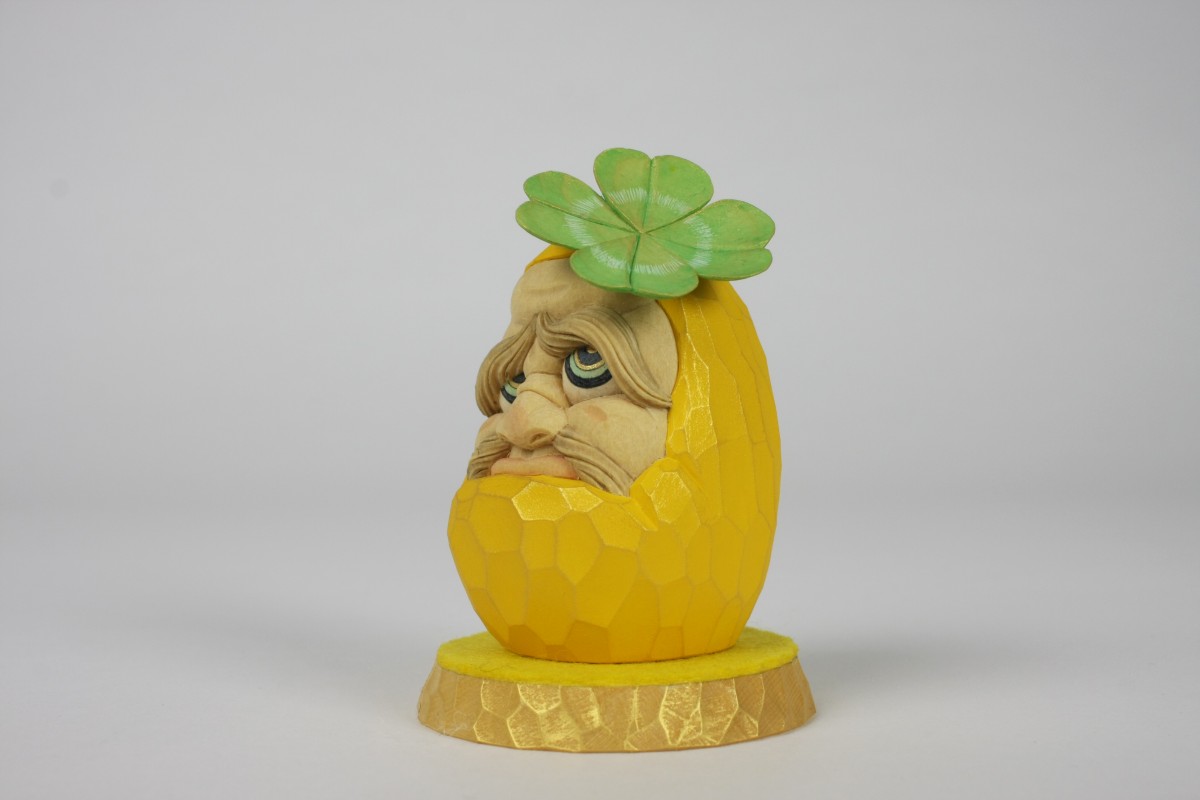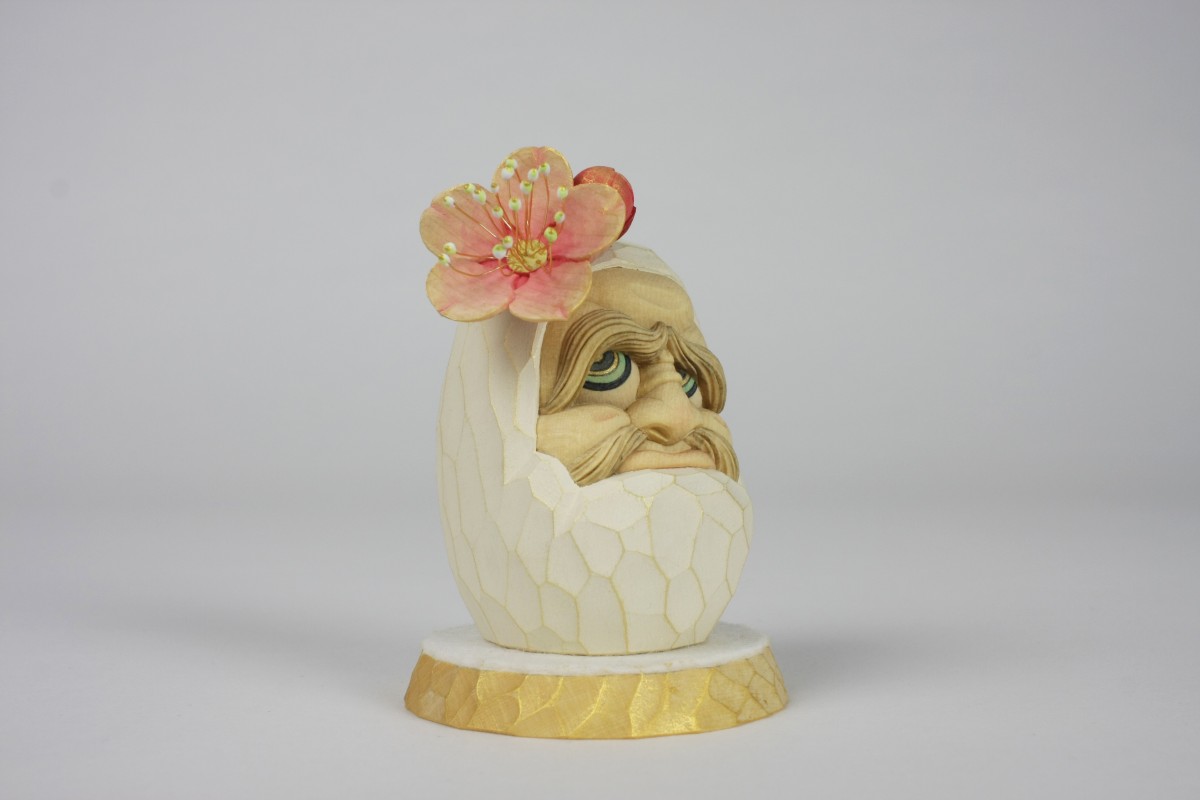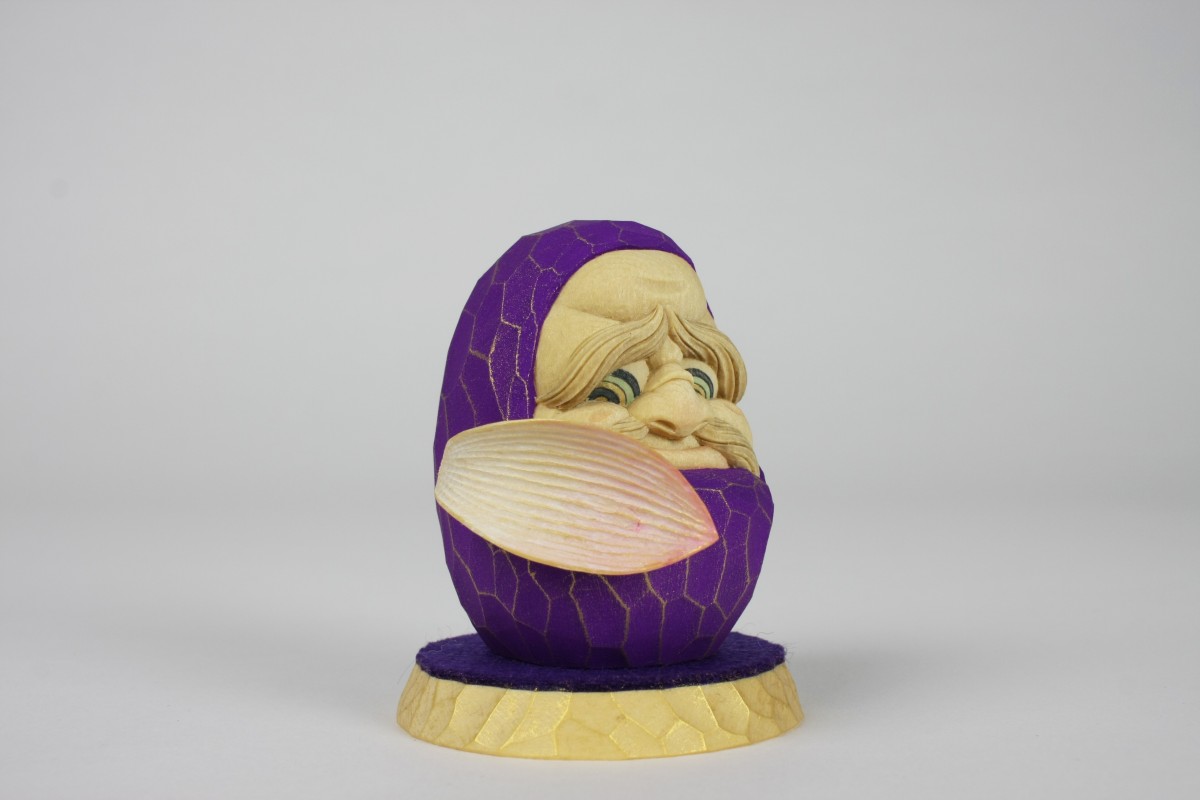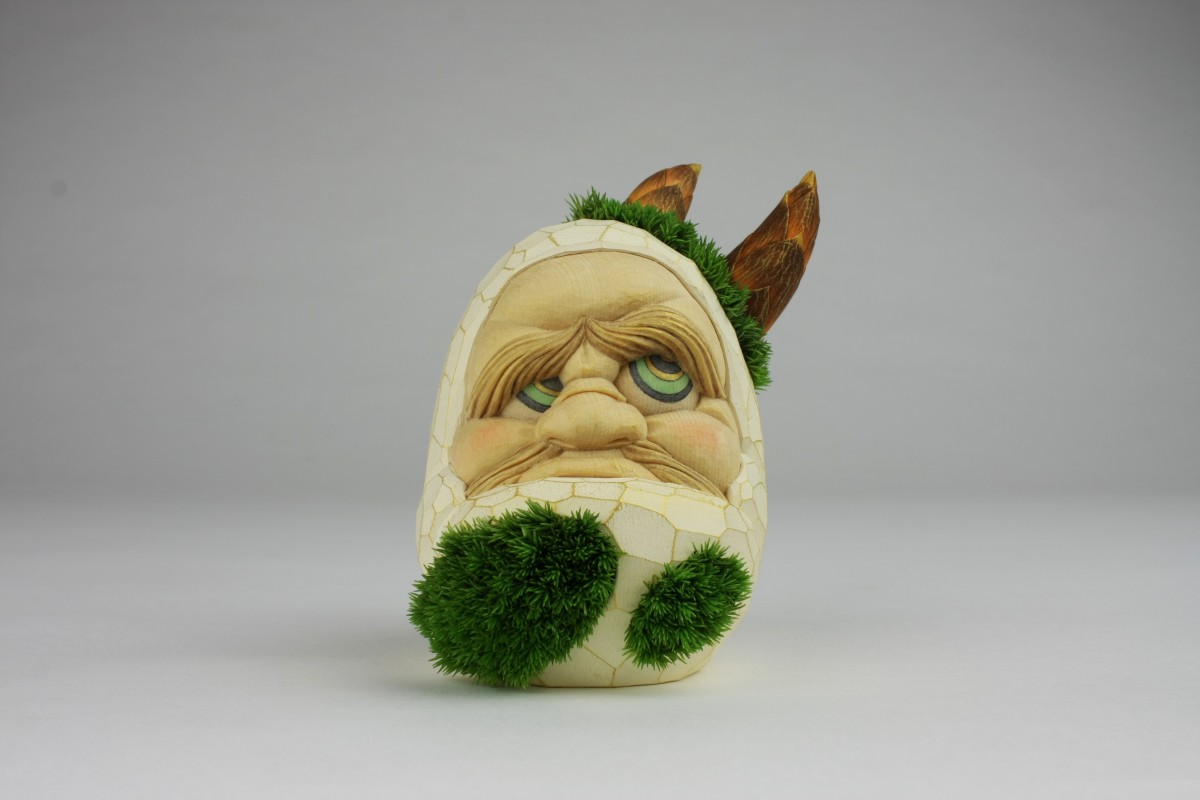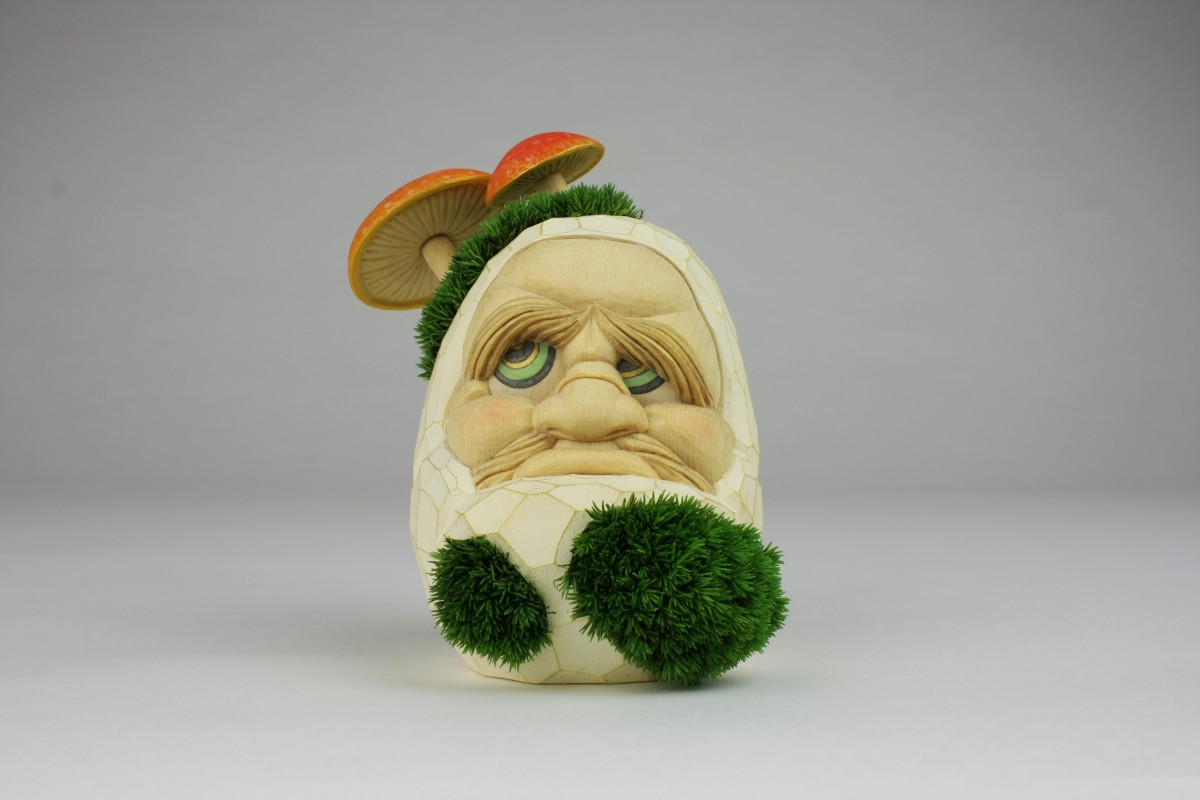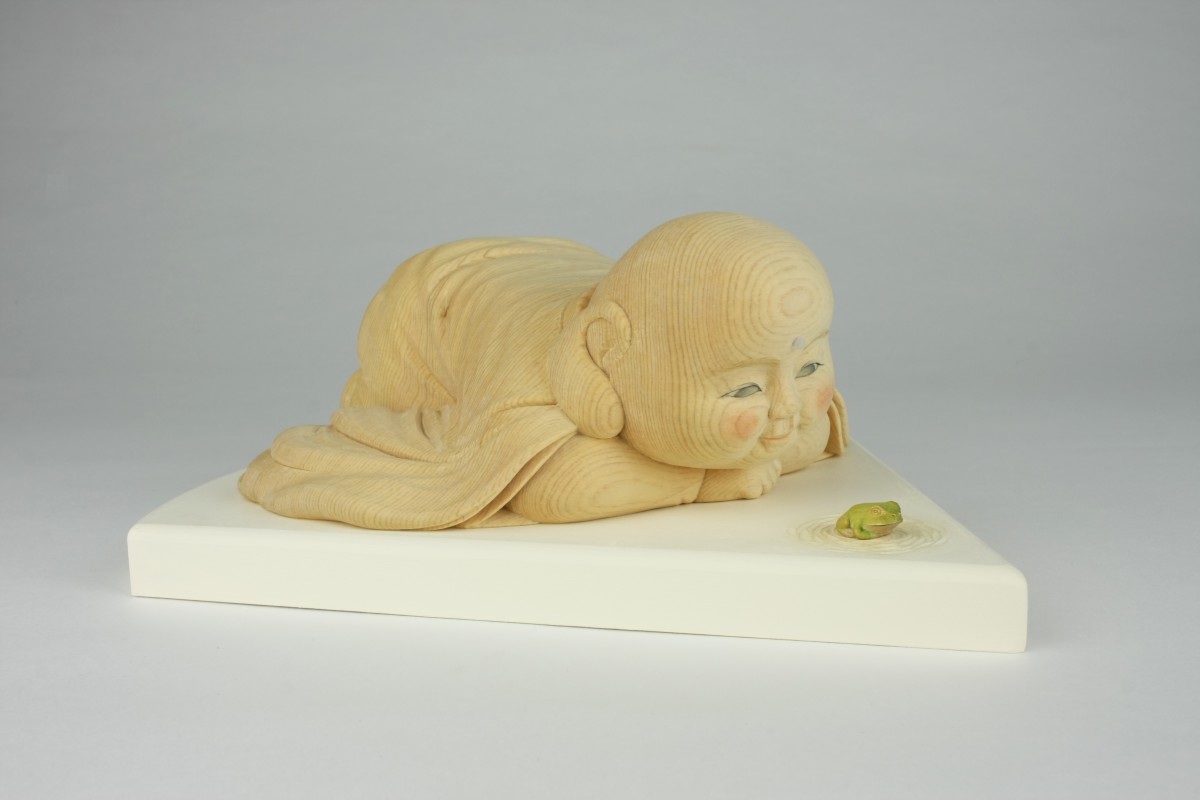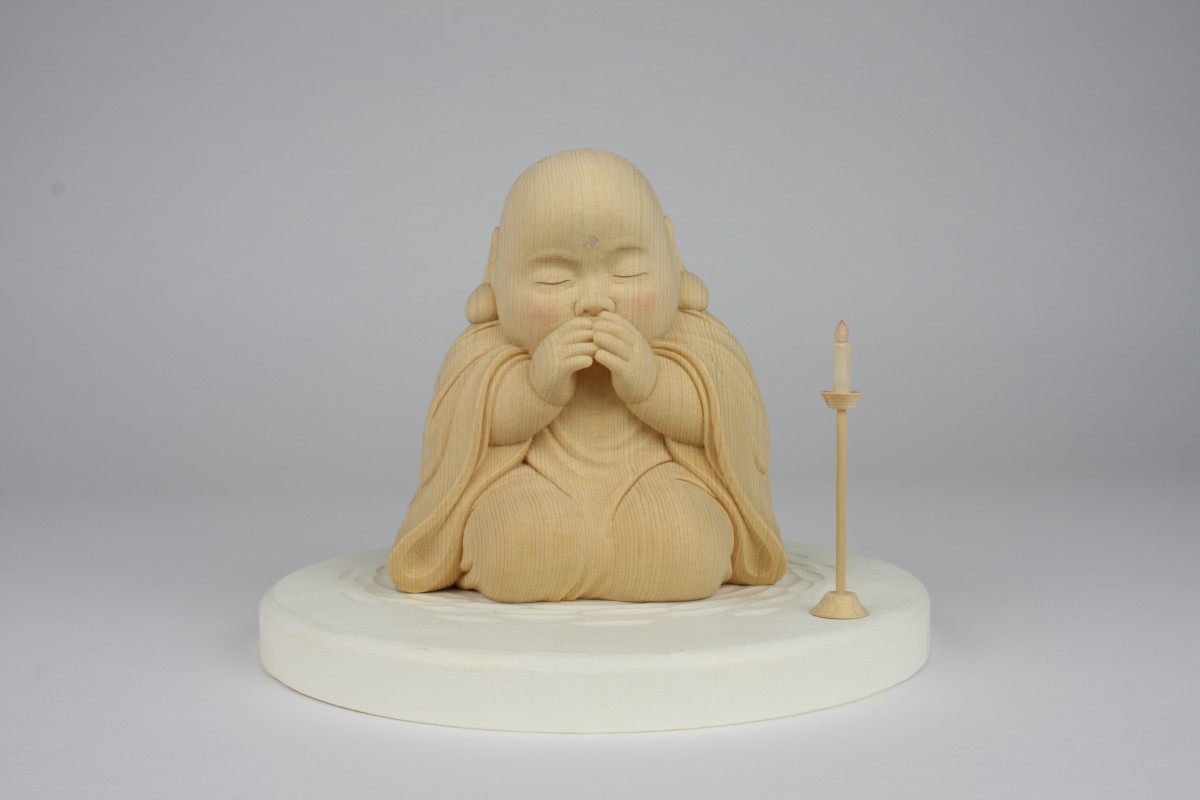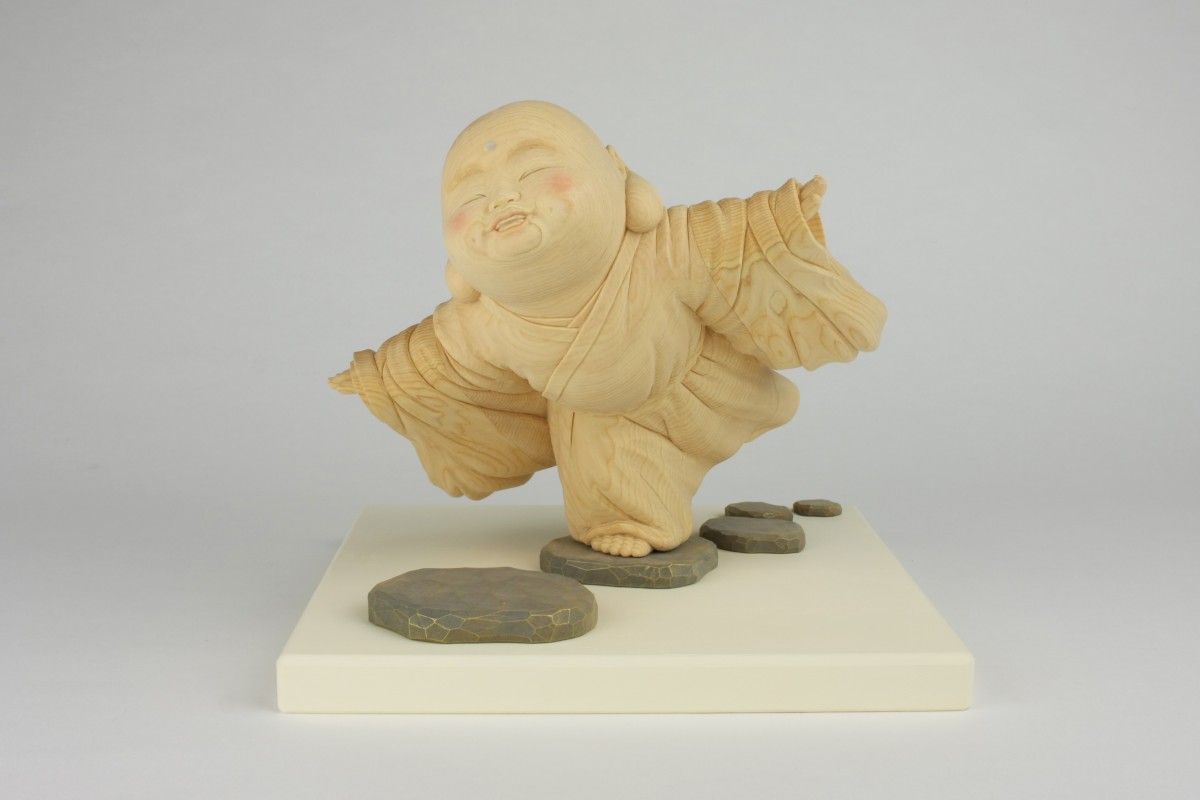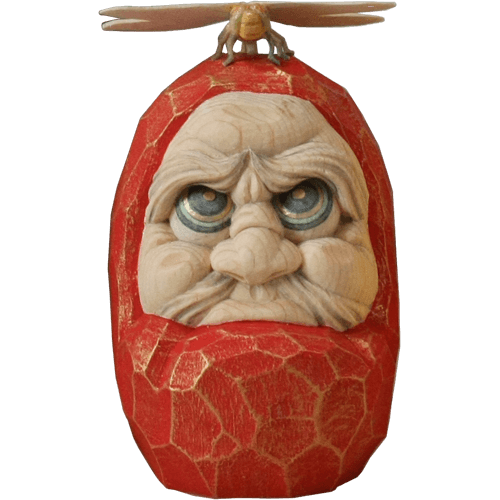 WARABE JIZO
Get in touch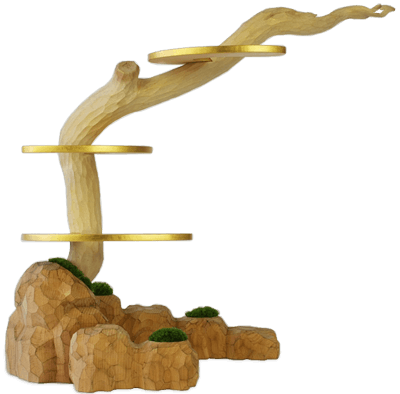 New Wooden Sculptures